There are a lot of things that can cause stress when you're planning a wedding, but achieving the perfect golden glow for your big day shouldn't be one of them. If you're concerned about staining your dress, turning that dreaded shade of orange or looking patchy, simply read our top tips on how to achieve the perfect tan for your wedding, and you'll be flaunting a natural-looking bronzed glow as you walk down the aisle – we promise!
How to achieve the perfect tan for your wedding
Always do a trial run
Whether you're a tanning expert or complete newbie, you can never road test your tan too many times before your wedding. At least a month prior to your big day, apply your chosen fake tan and practice achieving that flawless, streak-free golden glow. Pay particular attention to tricky areas like your hands, elbows, knees and ankles. This will give you a good idea of what the end result will look like.
Tan 2 to 3 days before your big day
To ensure no self tan catastrophes on your big day, apply your fake tan 2 to 3 days before your wedding. This will give your tan time to settle and develop into a gorgeous, natural-looking glow, and there'll be no risk of any product transferring onto your dress.
Coordinate your tan with your other appointments
If you plan on flaunting a beautiful bronzed tan on your wedding day, make sure that you go dress shopping while wearing fake tan to ensure that your glow matches your gown. Remember – white clothing enhances your tan!
We would also recommend attending your hair and makeup run-through with tanned skin. This will allow your makeup artist to choose the right shades to compliment the tanned skin tone, rather than your natural one.
Top tip: As you'll be applying your tan 2 to 3 days before your wedding, apply your fake tan 2 to 3 days before your makeup and hair rehearsal to replicate the real scenario.
How to apply fake tan for your wedding day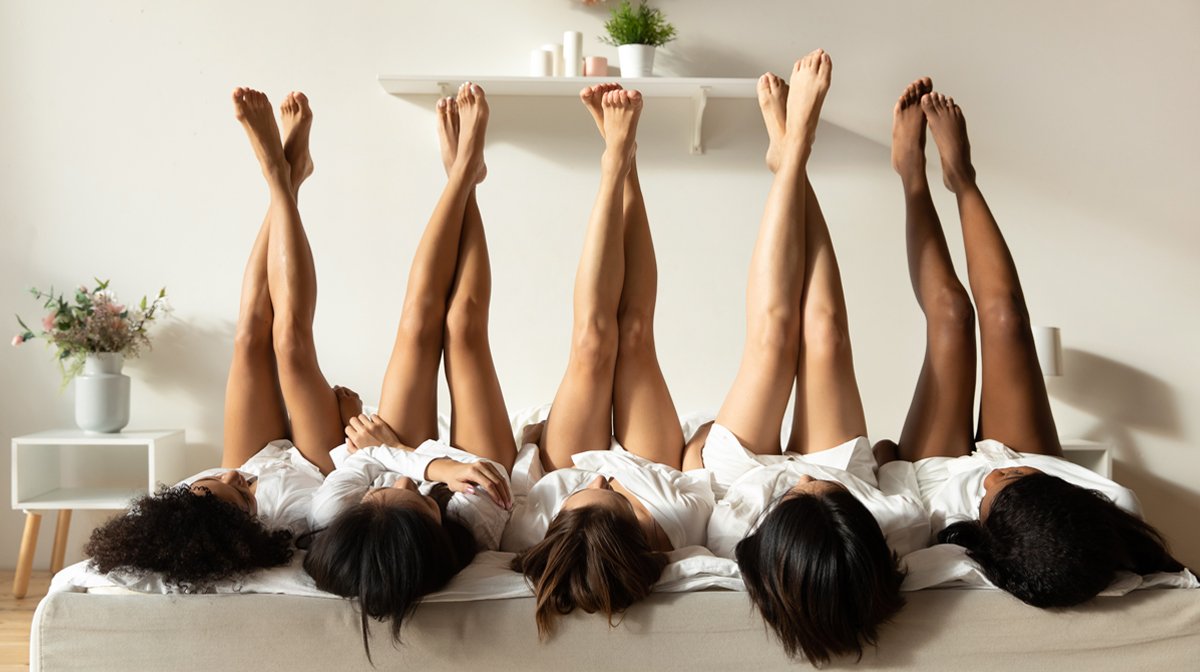 To achieve the perfect tan for your wedding, here are a few good practice rules to follow.
Moisturize regularly
The secret to a golden glow? Keep your skin hydrated in the month prior to your wedding! As any regular glow-getter will tell you, hydrated skin is the perfect canvas for fake tan.
We'd recommend our Tan Enhancing Body Moisturiser. It preps your skin by hydrating, softening and smoothing. It also helps to maintain your tan by reducing tan break up and improving fade.
Top tip: Before applying your self tanner, pay particular attention to very dry areas, like your elbows, knees and heels.