Creating a gorgeous golden glow on your body only to realize your hands look patchy or stained is every glow getters nightmare. Don't worry though! We show you how to gel self tan off hands and share our top tips to avoid patchy finishes going forward.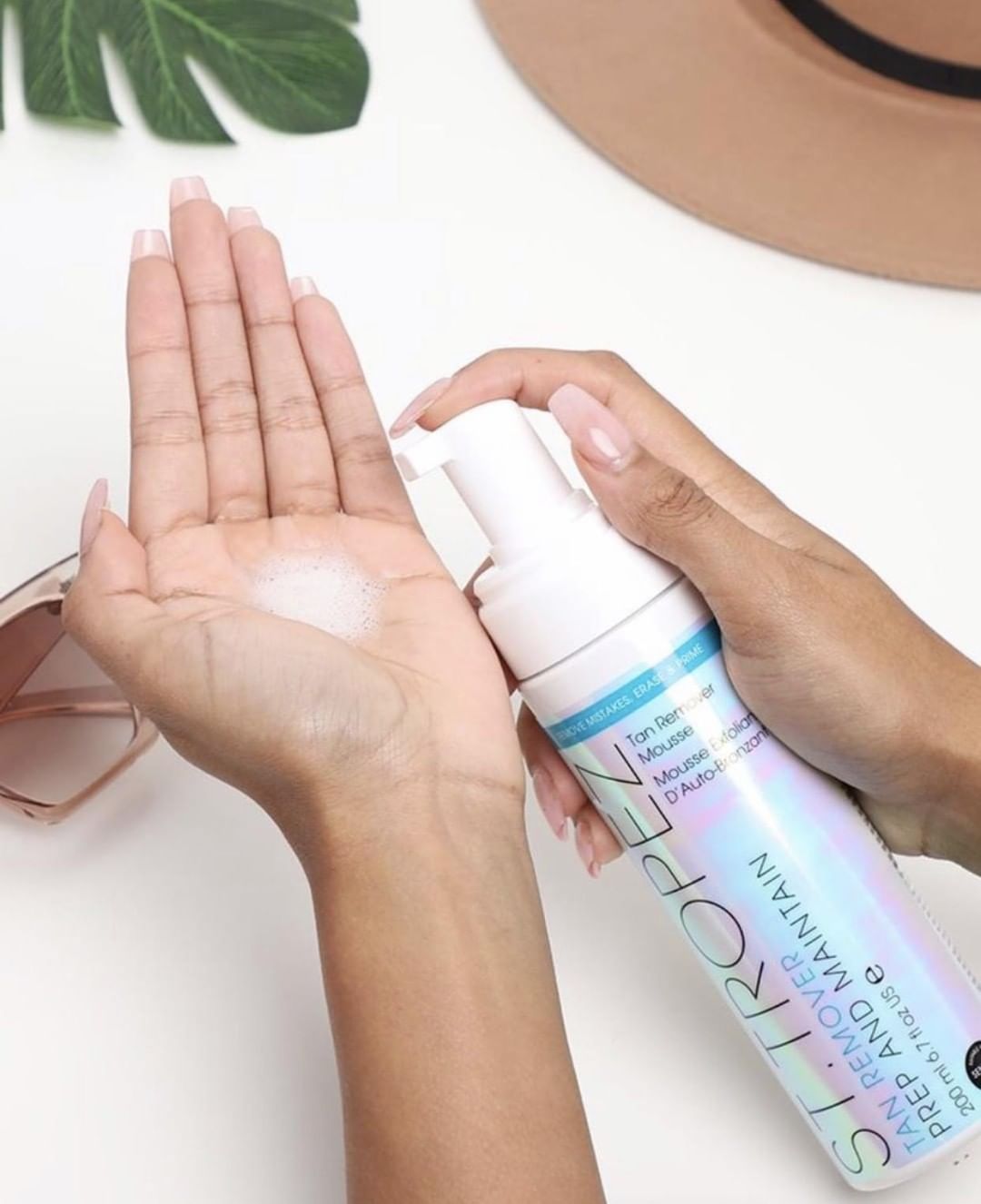 How to get self tan off hands before they stain
You've just finished creating your gorgeous, golden glow, but forgot to use a mitt and aren't sure how to prevent self-tanner hands? We've got you covered…
Step 1: Clean your palms
Getting self tan off your hands isn't as simple as just washing them with soap and water. To preserve the tan on top but avoid staining your palms, use a washcloth or face wipe to carefully clean the underside of your hands and fingers as soon as you've finished your tan application.
Step 2: Wipe the crevices between your fingers
Every glow getter will tell you that self tan settles into dry skin, creating an uneven finish. As hands are particularly dry between the fingers, always remember to wipe a cloth along those crevices to prevent your tanner from settling there. Nothing says faux glow like extra dark fingers!
Step 3: Clean your fingernails
Don't forget to wipe down your cuticles too. No one wants darkened fingernails.
How to get self tan off hands after they stain
If it's too late to follow the above tips, don't worry! You can easily get self tan off your hands with these 2 methods.
Method 1: Fade your tan
To slough away the top layer of self tan, gently massage an exfoliator over the skin for 5 minutes, focusing on the darker areas. Rinse to reveal a more even-looking tan.
Our Tan Remover Mitt was designed to correct tanning mistakes and buff away excess tan that has settled onto the skin. Simply rub over the darker areas. Alternatively, our St.Tropez Body Exfoliator can be massaged into the skin to gradually remove self tanner for an even fade.