If you're looking to achieve a tan as quickly and efficiently as possible, a self tanner that can take up to 8 hours to develop just won't cut it! Instead, we show you how to tan quickly using the St.Tropez One Night Only range. It immediately creates a gorgeous golden color, so you can flaunt a bronzed glow at a moment's notice. 
How to tan quickly
The quickest, easiest and safest way to tan is with the St.Tropez One Night Only range. These bronzing lotions act like body makeup, delivering a natural-looking glow that lasts up to 24 hours.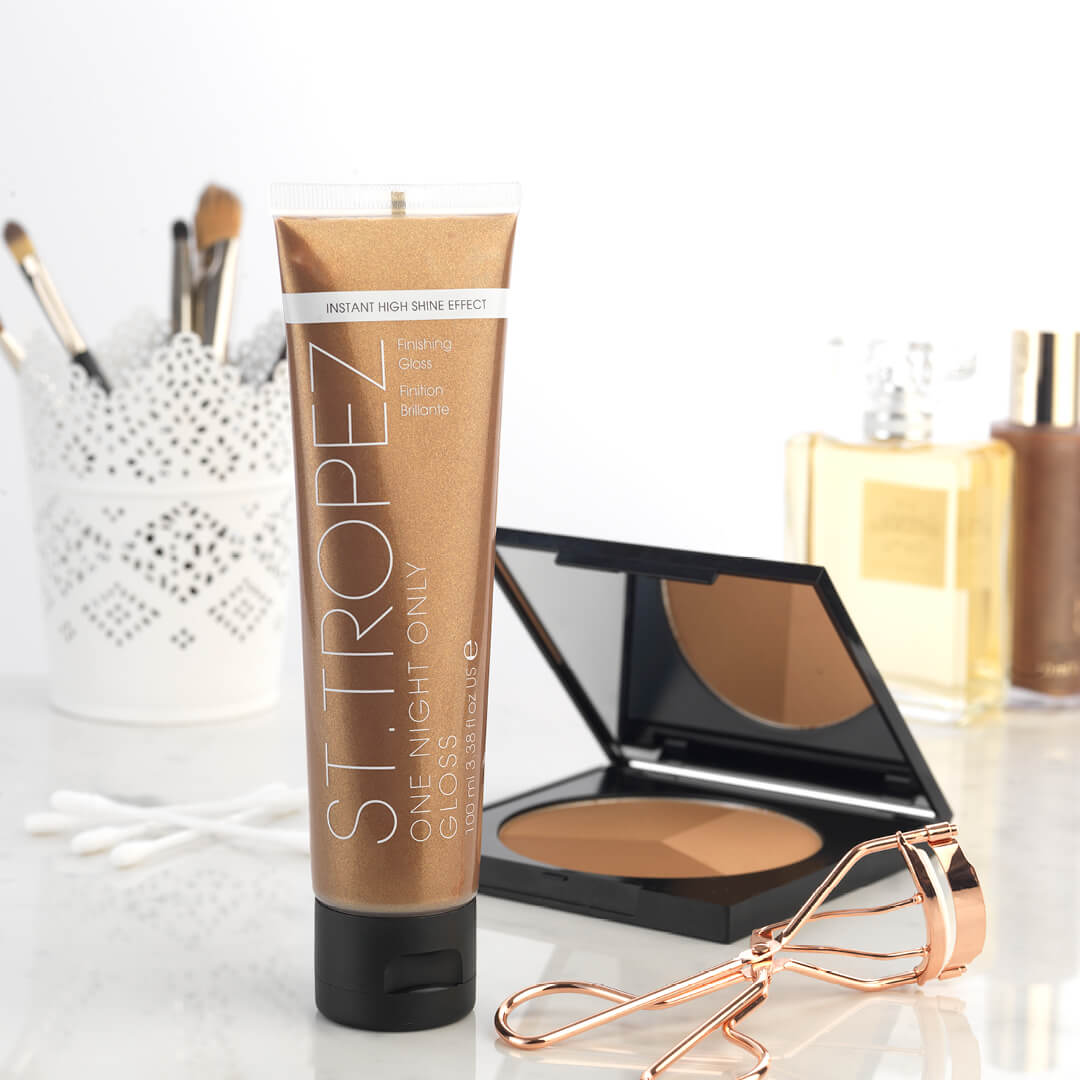 When you're getting ready, apply the instant tan onto dry skin for an immediate confidence boost and one-night-only glow, then rinse the next morning to remove. It's the ultimate no-commitment tan!
About the St.Tropez One Night Only range
The St.Tropez One Night Only collection includes 3 body bronzers to suit your needs. Whether you have fair, medium or dark skin, or are already wearing tan, we have the instant tan for you. Choose between our: 
One Night Only Light/Medium

: Perfect for those with fair skin, this tanning lotion creates a natural-looking light to medium tan. 

 

One Night Only Medium/Dark

: Ideal for those with olive or deeper toned skin, this instant tan delivers a medium to dark bronzed glow. 

 

One Night Only Finishing Gloss

: Perfect for adding vibrancy to your existing tan, this lotion adds an instant touch of bronze and a lasting glossy effect. 

 
How to apply St.Tropez One Night Only Tan
Moisturize
To achieve a natural-looking, streak-free tan, start by moisturizing the skin. Apply a thin layer of our Body Moisturizer onto dry areas, such as elbows, knees and ankles, just before tanning. 
Apply and blend
Squeeze a generous amount onto a Tanning Mitt, then apply using upward circular motions until fully blended into the skin. The result? An even, streak-free, golden finish with no stained hands and no missed patches! 
Top Tip: Our instant tan can be applied to both the body and face.  
Personalize your glow
To achieve a deeper color, reapply as above until you've created your desired depth of tan. Alternatively, for just a hint of tint, mix the Instant Tan into your Body Moisturizer and apply onto skin like a gradual tanning lotion. You'll be glowing from head to toe!
How to remove St.Tropez One Night Only Tan
To remove the tan, step into the shower, lather soap onto your body and rinse off with water. The tan should come away effortlessly!  \
And that's how to tan quickly and safely – perfect for a quick fix for Christmas or New Year's Eve without the commitment! Explore the full One Night Only range on our website.